Pollution is caused by poison and tourism. It is permanent only in the sense that it doesn't go away on its own. You can clean it using detergent that you buy with gems, collect through daily rewards, or craft using recycled materials.
Using poison once on a tile will cause its pollution to go up by 1.
The tourists that want to visit parts of your island will throw their trash on the land and pollute a cluster of tiles in that region with 3 pollution each time they come. You won't see the full results until after they leave. Pollution causes those tiles to take on a pinkish-brown hue that deepens with every visit and eventually turns grey.
You don't have to clean every tile individually! Using detergent on a tile will clean the pollution on any immediately adjacent tiles as well, so remove pollution in clusters of 7 tiles.
There is a chance of finding a mutant creature without a mutant magnifier on a polluted tile.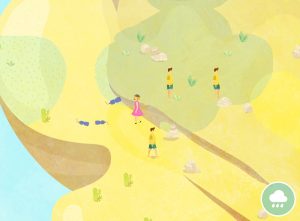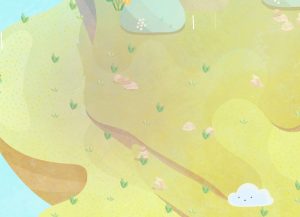 Pollution on a tile will be temporarily erased when part of a special habitat is placed over that tile. Its pollution level will show 0 and it won't produce mutants. But if that habitat ever dries up, the pollution will be back. You can't clean pollution when it's hidden by a special habitat.