A catalog of all the species that can be discovered in your game and a list of their survival requirements (landform type, elevation, amount of food). Tap an entry on the left to see your creature's cover photo, name, and habitat, elevation level, and food requirements. You can check the requirements of undiscovered species here to get clues as to where to search for them.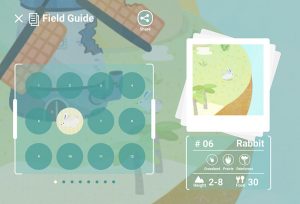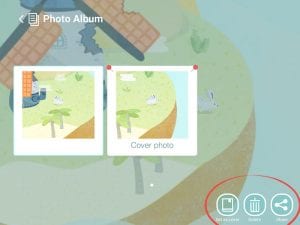 You can also view your creature's photo album here and choose which picture appears as their cover photo.
Each species can only survive under the conditions shown in its field guide entry. You must create territory suitable for a creature's survival if you want it to appear, and maintain those conditions for it to survive. See Creature Survival.